Pictures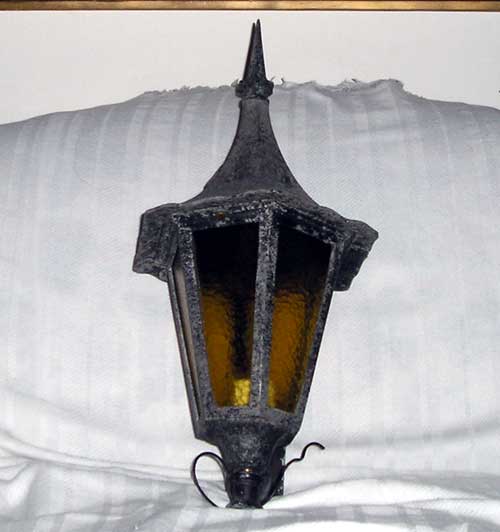 A man named Jim from Pennsylvania salvaged this lamp from the Bell Tower stairwell in the summer of 1987, only a month before the castle burned to the ground. He since replaced the original plastic lenses with the stained glass shown in this picture. The lamp is in working condition and Jim plans on installing it in his home.

Back to Pictures Main Page
HOME | HISTORY | THE ACTORS | ADVERTISING | EMAILS/STORIES | PICTURES
© 2000 Dark in the Park. This site was created by Bill and Seph Cherkasky.