Pictures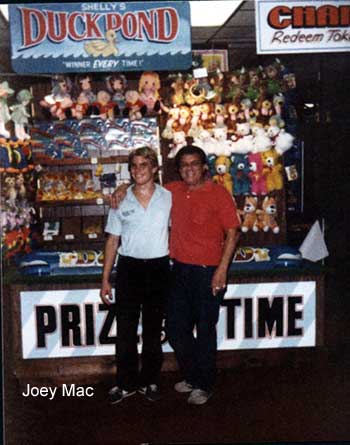 This is a picture of Joe McNeill (Joey Mac) with Ted Ciricillo (Mister C), one of Carmen Ricci's business partners. Ted Ciricillo was one of the original managers of the castle. This picture was taken in front of the duck pond in the gaming section of the Brigantine Castle pier.

Back to Pictures Main Page
HOME | HISTORY | THE ACTORS | ADVERTISING | EMAILS/STORIES | PICTURES
© 2000 Dark in the Park. This site was created by Bill and Seph Cherkasky.