Pictures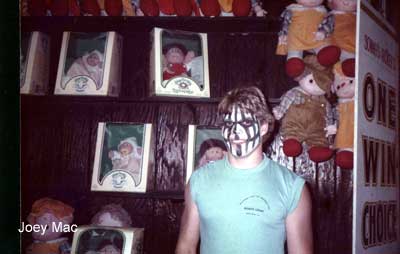 This is a picture of Joe McNeill (Joey Mac). He worked on the castle pier in the gaming booths. He provided us with many photographs for our site, as well as 20 minutes of fire video footage from when the castle burnt down. In this picture, he was dressed up for one of the weekly Mardi Gras days on the pier.

Back to Pictures Main Page
HOME | HISTORY | THE ACTORS | ADVERTISING | EMAILS/STORIES | PICTURES
© 2000 Dark in the Park. This site was created by Bill and Seph Cherkasky.