Advertising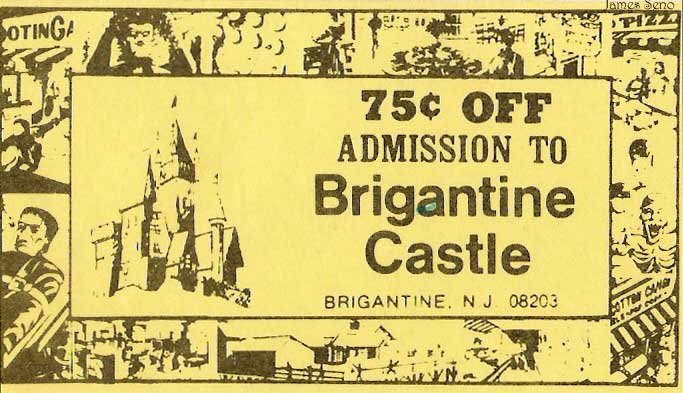 Brigantine Castle Coupon
This scan was provided by James Seno. James has many great memories as a child from Canada coming to New Jersey each summer in the 1970's. James now lives in Japan, but he keeps the original coupon next to his computer so that he can still reflect on his Brigantine memories.

Back to Advertising Main Page
HOME | HISTORY | THE ACTORS | ADVERTISING | EMAILS/STORIES | PICTURES
© 2000 Dark in the Park. This site was created by Bill and Seph Cherkasky.