UPDATE: After a five year hiatus, Hollowgraves Haunted Manor will return to Funtown Pier for the summer of 2012.
In the summer of 2003, my brother and I headed up to Seaside Heights, otherwise known as "Sleaze Side Heights" to some of the snobby shore connoisseurs. Seaside reminded us of Wildwood's baby brother, only smaller with alcohol available on the boardwalk. It had been rumored that there was a walk-through haunted attraction managed by the one and only Carmen Ricci, and we needed to see it for ourselves. Although we found out that the haunted mansion was not managed by Ricci, the former owner of Brigantine Castle, we were pleasantly surprised with what we found.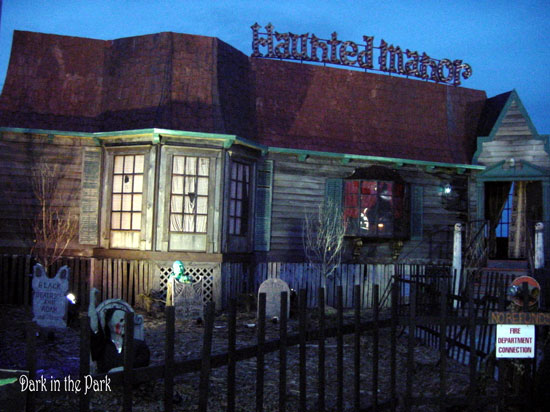 A 2003 outside view of Hollowgraves Haunted Manor. Although the ride apears small from the front, it is actually made from several trailers and takes ten minutes to walk through. Some of the outside graveyard props were salvaged from one of the pier's former haunted attractions.
The ride was smaller than we had thought it would be, but we purchased our tickets to attend the little haunted house not knowing exactly what to expect. It was mid-week so there was no line and we went right in. The ride was decorated with some well-crafted props that obviously were not the typical run of the mill goofy horror props. There was originality in these items and later we would find out why.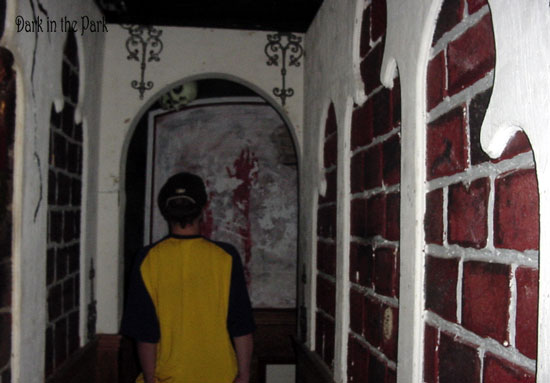 Walking down one of the hallways inside the manor. Notice the detail of the bricks and molding.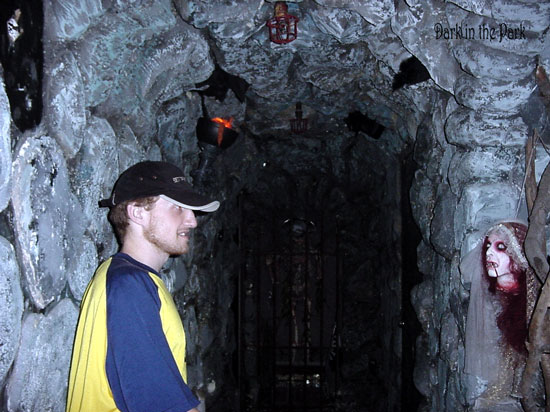 Observing a haunt while walking through the manor's catacombs. The detail in the imitation stone walls is impressive.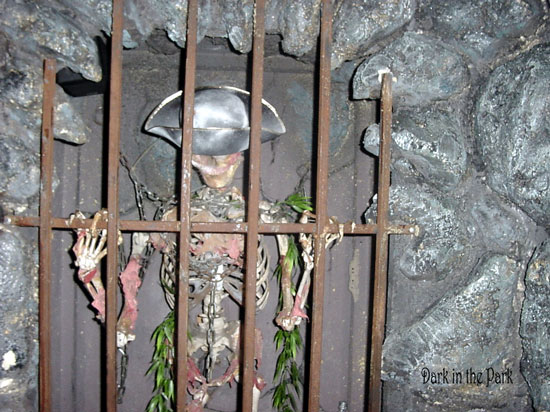 An animatronic skeleton trying to escape his cell in the catacombs.
DIP HOME | BRIGANTINE CASTLE ONLINE | DRACULA'S CASTLE | HAUNTED MANSION OF LONG BRANCH
ARTICLES | IN THE NEWS | RELATED LINKS | MESSAGE BOARD | ABOUT THIS SITE | SEND US MAIL
WALK-THROUGH POLL | RIDE-THROUGH POLL
© 2005 Dark in the Park. This site was created by Bill and Seph Cherkasky.