Please email comments or suggestions to Webmaster.
PICTURES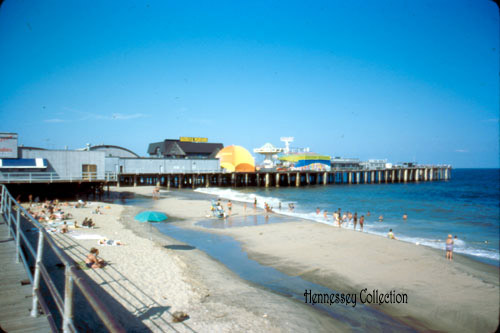 A view of the side of the south side of the Long Branch Pier. You can see the top of the Haunted Mansion in the middle of the pier next to the Cinema 180.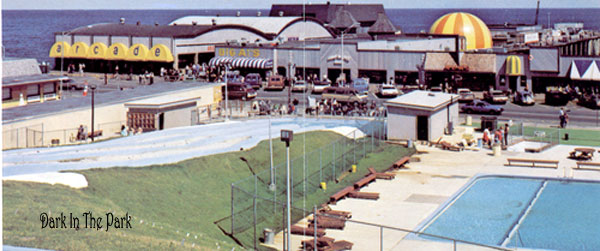 A picture of the front of the Long Branch Pier. This gives you a perspective of where everything was located. Notice the Olympic size salt water pool in the foreground. The water slides are to the left of the pool.
HOME | HISTORY | ADVERTISING | PICTURES | EMPLOYEES | EMAILS/STORIES
© 2022 Dark in the Park. This site was created by Bill and Seph Cherkasky.