Please email comments or suggestions to Webmaster.
PICTURES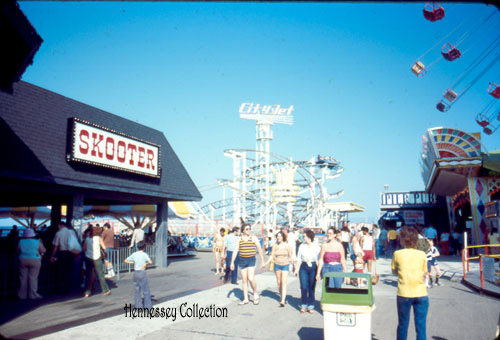 Kid's World was a pre-teen amusement park based on Sesame Place in Langhorne, PA. The pictures on this page were taken prior to 1985, the year the Kid's World concept was introduced. Some of the amusement rides such as the Haunted Mansion and the Skooters survived into the Kid's World era, but many of the rides did not.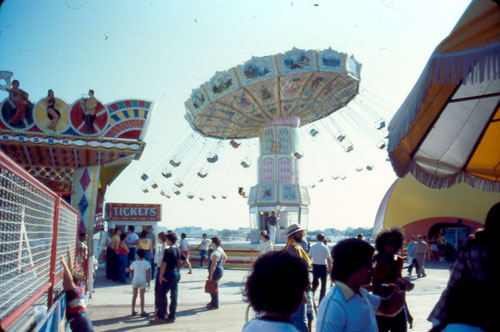 One of the larger rides, an imported Wave Swinger.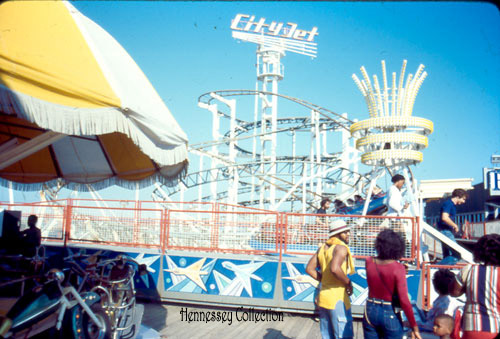 Another large ride, the CityJet roller coaster. The CityJet was replaced with a new coaster a few months before the pier burnt down. In fact, the owner had just gotten the permit to operate the new roller coaster a day before the fire.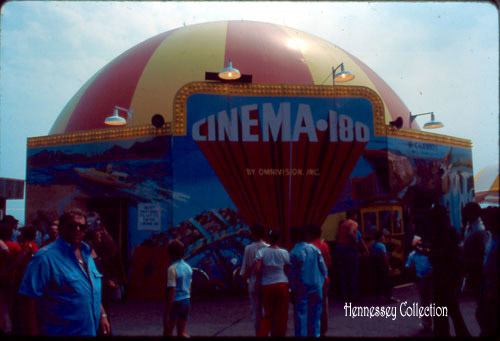 The Long Branch Pier had a Cinema 180. This was a stand-up movie that featured fast paced action on a 180 degree screen. By the time Kid's World was introduced, this ride was gone.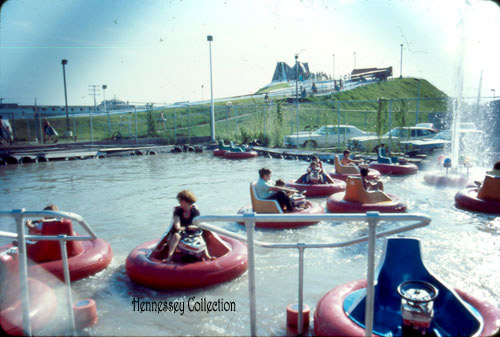 You may remember these bumper boats from the Long Branch Pier TV commercials. They were not lost in the fire because they were located across from the pier. They did, however, close after the loss of the pier. The "thrill a second" water slide can be seen in the background.
HOME | HISTORY | ADVERTISING | PICTURES | EMPLOYEES | EMAILS/STORIES
© 2022 Dark in the Park. This site was created by Bill and Seph Cherkasky.