Please email comments or suggestions to Webmaster.
PICTURES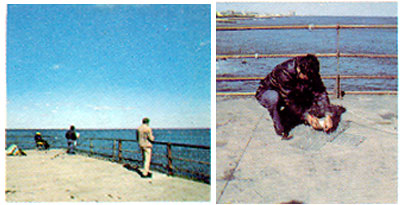 The fishing pier at the end of the Long Branch Pier had been there before any of the rides were installed.
HOME | HISTORY | ADVERTISING | PICTURES | EMPLOYEES | EMAILS/STORIES
© 2022 Dark in the Park. This site was created by Bill and Seph Cherkasky.