Please email comments or suggestions to Webmaster.

HISTORY: The Fire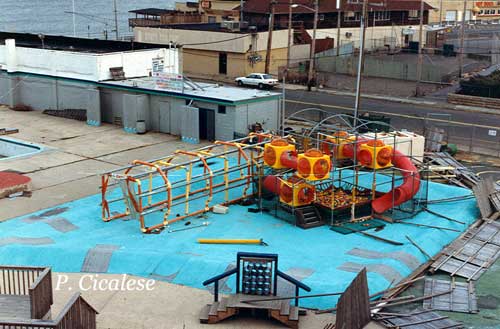 This water ride and ball crawl was located next to the Chelsea pool across from the pier. The corner of the pool can be seen on the left. Although this section of Kid's World survived the fire, it only stayed open for one summer because business was too slow without the rest of the pier. This picture was taken in the late 80's after the pool had closed. The picture was provided by Pat Cicalese.
Back to Haunted Mansion History
HOME | HISTORY | ADVERTISING | PICTURES | EMPLOYEES | EMAILS/STORIES
© 2003 Dark in the Park. This site was created by Bill and Seph Cherkasky.