Please email comments or suggestions to Webmaster.

EMPLOYEES (PICTURES)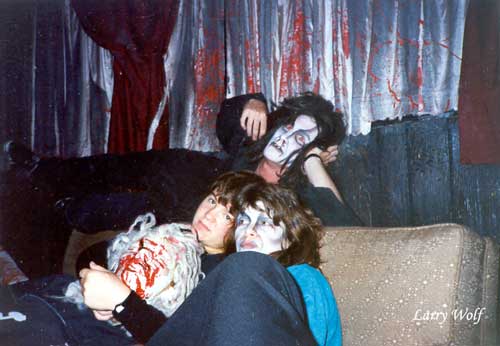 Actors Larry Wolf (top) and Kat (bottom right) with Lara (no makeup) in what was once the Lizzie Borden room. This picture from the mid-80s was provided by Larry Wolf.
HOME | HISTORY | ADVERTISING | PICTURES | EMPLOYEES | EMAILS/STORIES
© 2003 Dark in the Park. This site was created by Bill and Seph Cherkasky.