Please email comments or suggestions to Webmaster.

EMPLOYEES (PICTURES)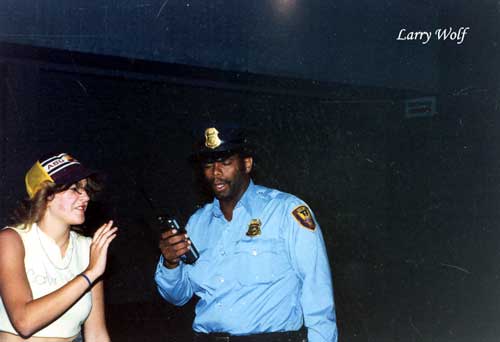 Mansion security guard Dave Bass at work. Dave was known as "Backdoor Dave" because he worked security at the back door. He now works at Long Branch Middle School and is known as Mr. Bass. This picture from the mid-80s was provided by Larry Wolf.
HOME | HISTORY | ADVERTISING | PICTURES | EMPLOYEES | EMAILS/STORIES
© 2003 Dark in the Park. This site was created by Bill and Seph Cherkasky.