Please email comments or suggestions to Webmaster.

EMPLOYEES (PICTURES)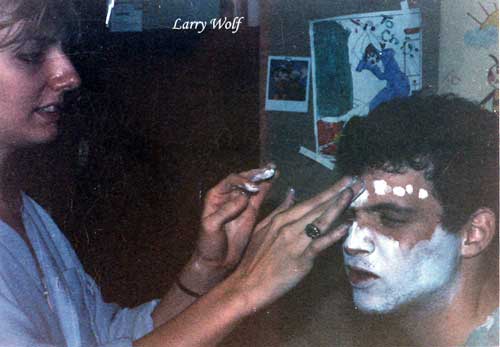 Brette Barclay applying makeup to Stu Gollin. Notice the page from the Haunted Mansion coloring book hanging on the wall. This picture from the mid-80s was provided by Larry Wolf.
HOME | HISTORY | ADVERTISING | PICTURES | EMPLOYEES | EMAILS/STORIES
© 2003 Dark in the Park. This site was created by Bill and Seph Cherkasky.