Please email comments or suggestions to Webmaster.

EMPLOYEES (PICTURES)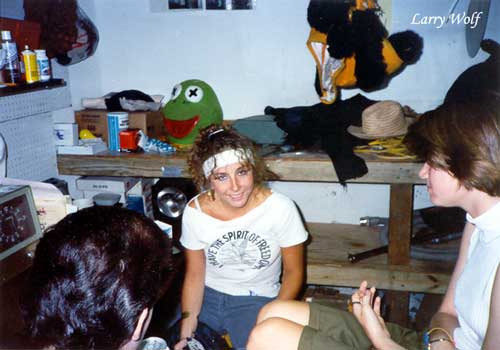 Actress Elaine VanDevelde can be seen wearing her headband and spirit of freedom shirt. Notice the bumble bee suit from the Kid's World commercials hanging on the wall. The green dinosaur head on the table looks pretty interesting. This picture from the mid-80s was provided by Larry Wolf.
HOME | HISTORY | ADVERTISING | PICTURES | EMPLOYEES | EMAILS/STORIES
© 2003 Dark in the Park. This site was created by Bill and Seph Cherkasky.