Please email comments or suggestions to Webmaster.

EMPLOYEES (PICTURES)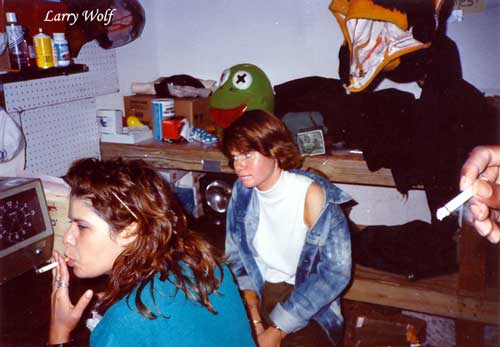 Actress Kat Gouveia taking a drag and an unknown actress in the back. Could it be Blair and Joe from the Facts of Life??? This picture from the mid-80s was provided by Larry Wolf.
HOME | HISTORY | ADVERTISING | PICTURES | EMPLOYEES | EMAILS/STORIES
© 2003 Dark in the Park. This site was created by Bill and Seph Cherkasky.