Please email comments or suggestions to Webmaster.

EMPLOYEES (PICTURES)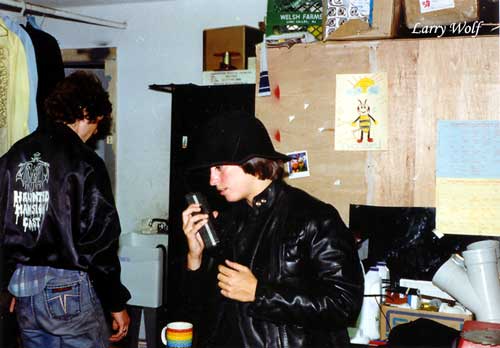 Mansion manager Annie Reilley using her walkie-talkie to communicate to the security guards. Wearing the Haunted Mansion jacket on the left is Donnie Day. According the Annie, Donnie was one of her most talented actors, and he even showed that his talents were not limited to horror by playing the part of Kermit the Frog for Kid's World. This picture from the mid-80s was provided by Larry Wolf.
HOME | HISTORY | ADVERTISING | PICTURES | EMPLOYEES | EMAILS/STORIES
© 2003 Dark in the Park. This site was created by Bill and Seph Cherkasky.