Please email comments or suggestions to Webmaster.

EMPLOYEES (PICTURES)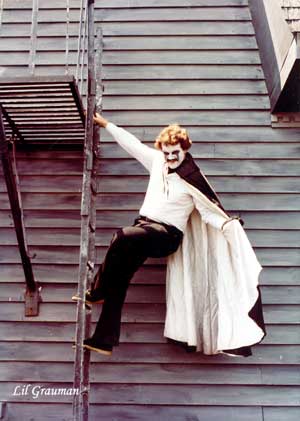 Actor Mark McAvoy as Dracula. This picture was provided by Lil Grauman.

Unfortunately, Mark passed away suddenly on February 24th at the age of 41. His obituary can be found on the main employees page of this site.
HOME | HISTORY | ADVERTISING | PICTURES | EMPLOYEES | EMAILS/STORIES
© 2003 Dark in the Park. This site was created by Bill and Seph Cherkasky.