Please email comments or suggestions to Webmaster.

EMPLOYEES (PICTURES)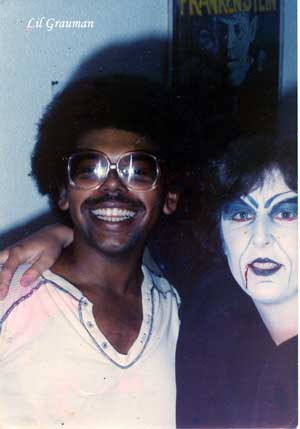 Make-up artist Mark Brown (left) and actor Mandy Fansler (right) in 1979. According to Lil Grauman, Mark was one of the best make-up artists that the mansion ever employed. Unfortunately, he died from AIDS a few years after this picture was taken. This picture was provided by Lil Grauman.
HOME | HISTORY | ADVERTISING | PICTURES | EMPLOYEES | EMAILS/STORIES
© 2003 Dark in the Park. This site was created by Bill and Seph Cherkasky.