Please email comments or suggestions to Webmaster.

EMPLOYEES (PICTURES)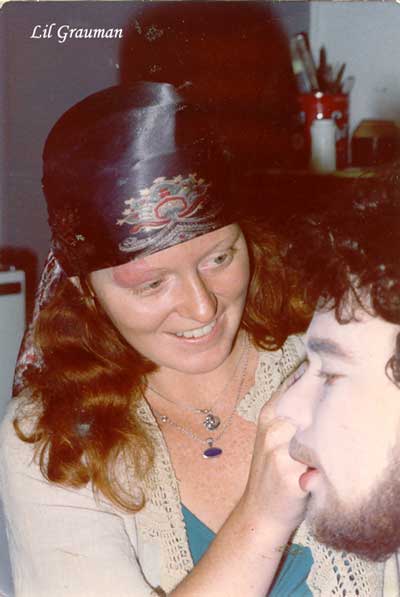 Robin Dorian applying makeup to another actor. Robin is the daughter of Bob Dorian, the famous voice of the Haunted Mansion and Brigantine Castle. Robin did make-up at the Haunted Mansion and also provided her vocal talents on one of the Brigantine Castle sound effects. This 1978 picture was provided by Lil Grauman.
HOME | HISTORY | ADVERTISING | PICTURES | EMPLOYEES | EMAILS/STORIES
© 2003 Dark in the Park. This site was created by Bill and Seph Cherkasky.