Please email comments or suggestions to Webmaster.

PICTURES (STAIRCASE)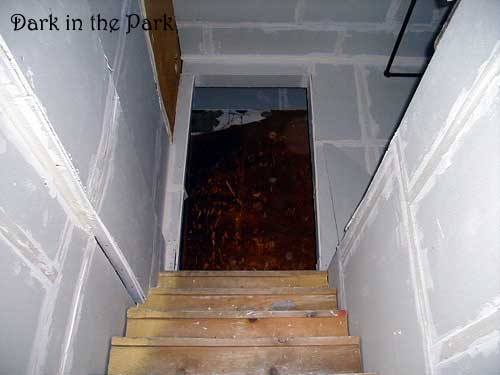 This staircase was located in a storage room above the dressing room. It led to the second floor which was never opened to the public. There were plans to make the second floor part of the attraction, but it proved too costly for the Nickels family. To open the second floor, more staircases would have needed to be installed. To meet fire codes, all staircases would have had to be made from steel and concrete.
HOME | HISTORY | PICTURES | ADVERTISING | FIRE
© 2003 Dark in the Park. This site was created by Bill and Seph Cherkasky.