Please email comments or suggestions to Webmaster.

PICTURES (RAMP)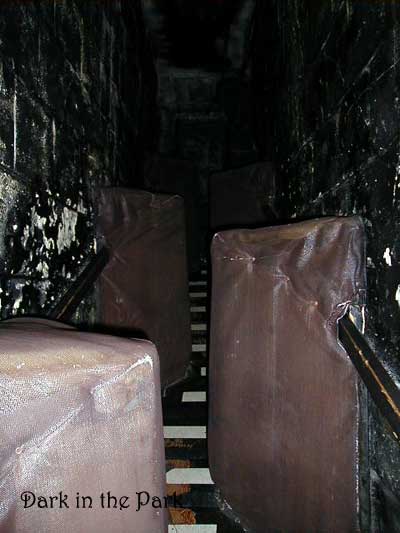 After going through the maze, you would go up this sloped incline with big padded bags to your left and right. We think these bags were supposed to seem like bodies. By going up this incline, you would actually go into the second floor for a short bit and cross over the Prison Corridor. You would then work your way back down to the Sťance Room.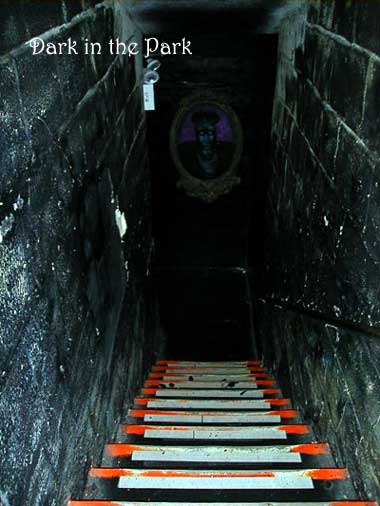 These were the steps that took you back down to the first floor and on to the Sťance Room. This staircase was usually VERY dark and you would almost kill yourself finding your way down the steps.
HOME | HISTORY | PICTURES | ADVERTISING | FIRE
© 2003 Dark in the Park. This site was created by Bill and Seph Cherkasky.