Please email comments or suggestions to Webmaster.

PICTURES (PRISON CORRIDOR)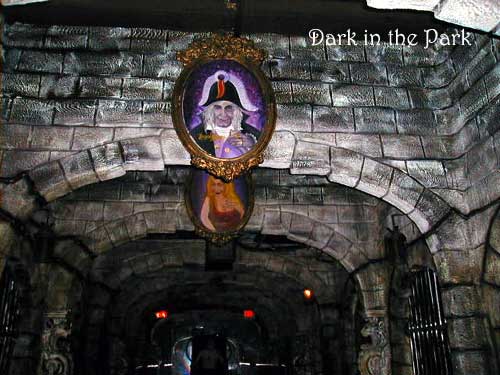 This picture is looking up toward the ceiling of the Prison Corridor. The fake brick added a nice touch, but the paintings of the ancestors were not very scary.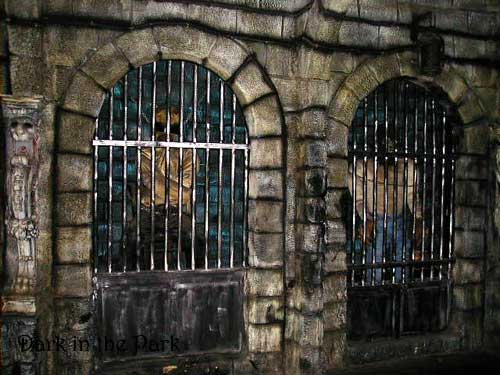 On the left and right sides of the prison corridor, you would see these cells with prisoners. Notice the griffin to the left of the picture. This was one of the same griffins that could be seen outside the castle on the left and right of the drawbridge. There were several of these griffins throughout the castle.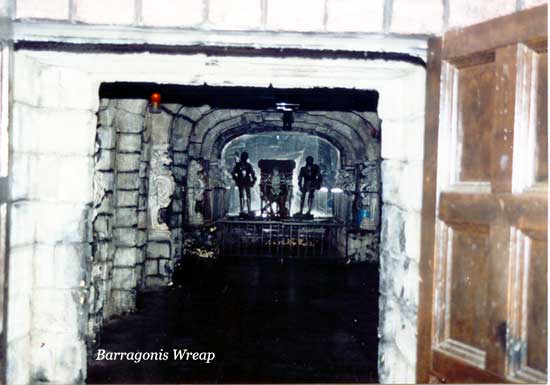 This 1993 picture of the Prison Corridor was sent to us by Barragonis Wreap. It was taken from the Entrance Hall door looking toward the end of the Prison Corridor. This picture was taken before the electrocution scene replaced Grandfather (the skeleton sitting in the chair) in the mid 90s. Grandfather was moved to the Dungeon Boat Ride once the electrocution scene was added.
HOME | HISTORY | PICTURES | ADVERTISING | FIRE
© 2003 Dark in the Park. This site was created by Bill and Seph Cherkasky.