Please email comments or suggestions to Webmaster.

PICTURES (CASTLE EXTERIOR)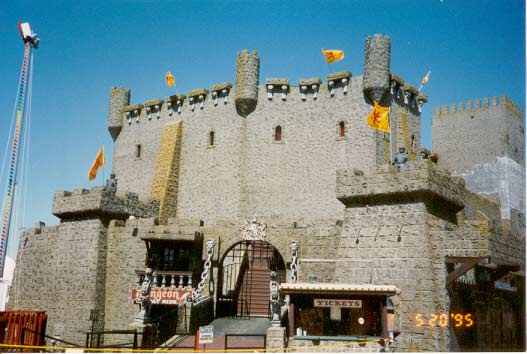 This picture was sent to us by Mike Vlkovic. As you can see, this picture was taken in May of 1995. You can notice missing stucco on the rear tower, but the top had not been removed at this time. You can also see the two knights guarding the castle on top of the front towers.
HOME | HISTORY | PICTURES | ADVERTISING | FIRE
© 2003 Dark in the Park. This site was created by Bill and Seph Cherkasky.