Please email comments or suggestions to Webmaster.

PICTURES (CASTLE EXTERIOR)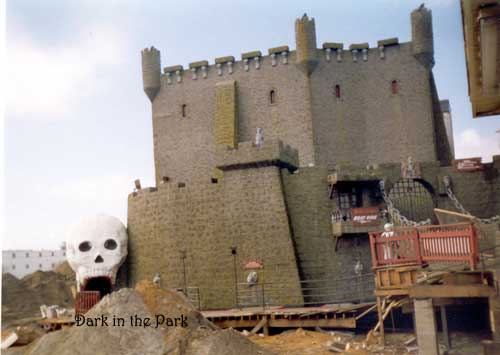 This picture was taken during the winter of 1999 while the Splash Zone water park was being constructed. At first, many people thought that the castle was going to be torn down to make room for the water park, but luckily it was spared. The huge skull to the left of the castle was the original entrance to the dungeon boat ride. When they had to move the entrance to the boat ride to make room for a water slide, the skull was completely destroyed and discarded. The new entrance to the boat ride consisted of gray stucco matching that of the castle.
HOME | HISTORY | PICTURES | ADVERTISING | FIRE
© 2003 Dark in the Park. This site was created by Bill and Seph Cherkasky.