Please email comments or suggestions to Webmaster.

PICTURES (CASTLE EXTERIOR)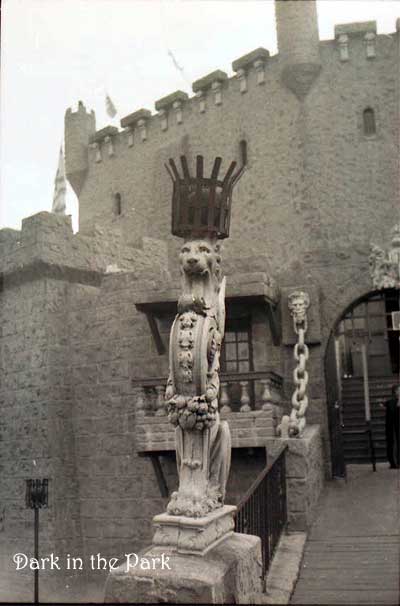 One of two griffins that guarded the entrance to the castle. At night, the oil lamps at the top would be lit and flames would dance in the ocean wind. Behind the griffin are the doors in which the mechanical Dracula would emerge. These griffins could also be found throughout the inside of the castle (without the lamps). We also discovered that the griffins were not unique to Castle Dracula when we spotted one in Elaine's Haunted Dinner Theater in Cape May. Also in Elaine's Haunted Dinner Theater is a crest identical to the ones found at Castle Dracula....go figure.
HOME | HISTORY | PICTURES | ADVERTISING | FIRE
© 2003 Dark in the Park. This site was created by Bill and Seph Cherkasky.