Please email comments or suggestions to Webmaster.

PICTURES (CASTLE EXTERIOR)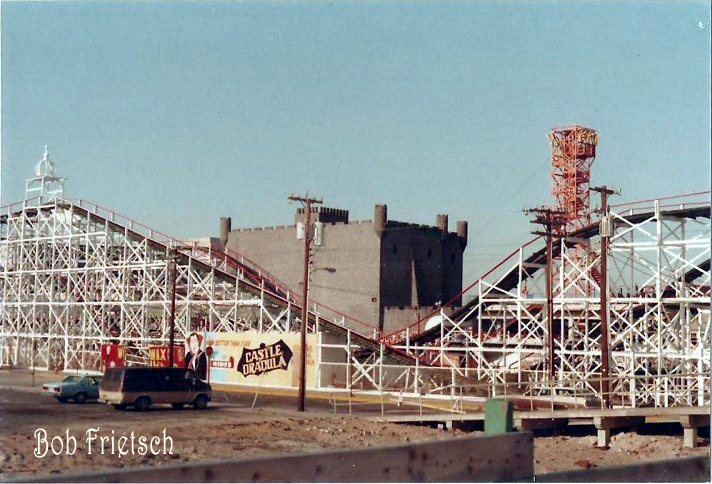 This great picture of the castle's south side was sent to us by Tina Frietsch and was taken by her father Bob in 1977. The roller coaster was called the Scream Machine and would be removed in 1984. You can also see the tower for the Tubes of Terror on the right. This was a fabric slide ride that was only around for one season.
HOME | HISTORY | PICTURES | ADVERTISING | FIRE
© 2003 Dark in the Park. This site was created by Bill and Seph Cherkasky.