Please email comments or suggestions to Webmaster.

PICTURES (CASTLE EXTERIOR)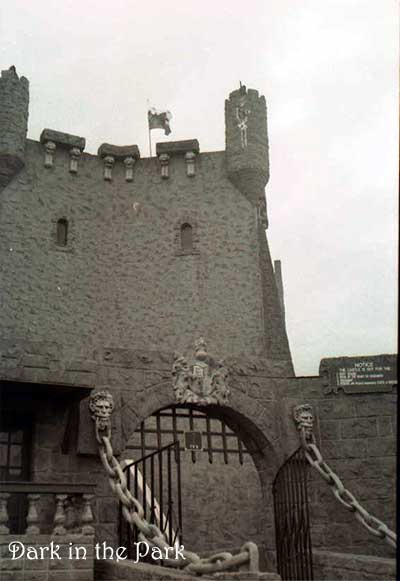 This picture was taken during the early 90s. Notice the castle crest mounted above the gate. This crest can now be found in the George F. Boyer Historical Museum at 3907 Pacific Avenue. The balcony to the left of the picture is where the mechanical Dracula would emerge to recite his speech. You can also make out the cast iron skeleton hanging from the corner turret. This skeleton fell down in the late 90s and was left in courtyard below.
HOME | HISTORY | PICTURES | ADVERTISING | FIRE
© 2003 Dark in the Park. This site was created by Bill and Seph Cherkasky.