Please email comments or suggestions to Webmaster.

PICTURES (EXECUTION ROOM)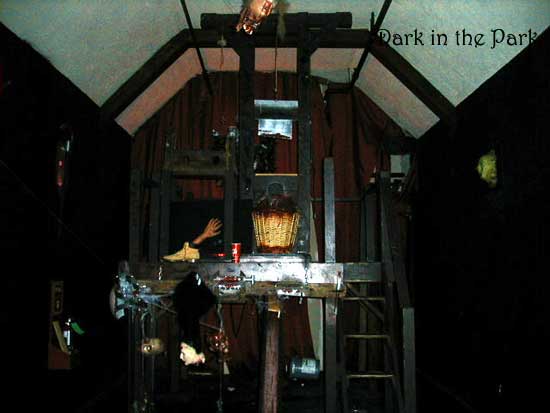 Here is a picture of the guillotine in Castle Dracula's famous execution room. In this room, a misbehaving servant would get beheaded as everyone would count to three. Occasionally, blood would trickle down the troth into the bucket after the blade would chop off the head. Sometimes, if they were short on crewmembers, the prisoner would have to behead himself.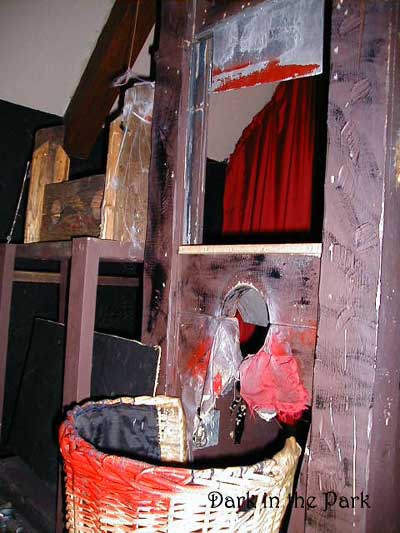 A close up picture of the guillotine. You can see the opening in the wood and basket where the actors head would slip down to give the illusion of a beheading.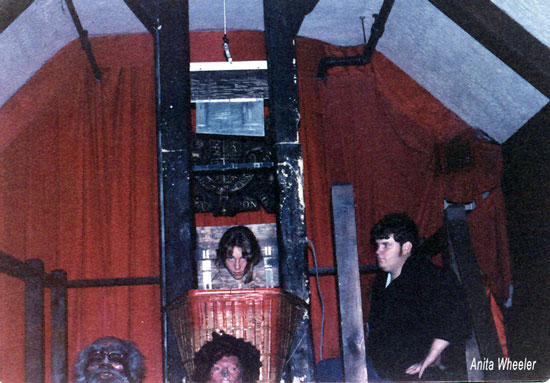 Actors Timmy (right) and Lynn (in guillotine) working the execution room in 1984. A special thank you to Anita Wheeler for providing this photo.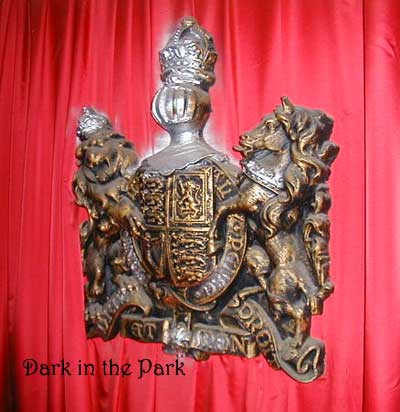 The official Castle Dracula crest. This crest was located behind the guillotine and was identical to the crest located outside the entrance to the castle (which can now be found in the Wildwood Historic Museum). There were actually several of these crests which could be found in various locations throughout the castle.
HOME | HISTORY | PICTURES | ADVERTISING | FIRE
© 2003 Dark in the Park. This site was created by Bill and Seph Cherkasky.