Please email comments or suggestions to Webmaster.

PICTURES (ENTRANCE HALL)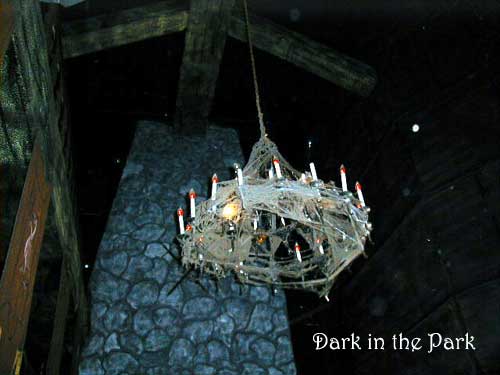 This picture is looking up to the top of the fireplace in the Entrance Hall. You can see how high the ceiling was. Notice the fake wooden beams.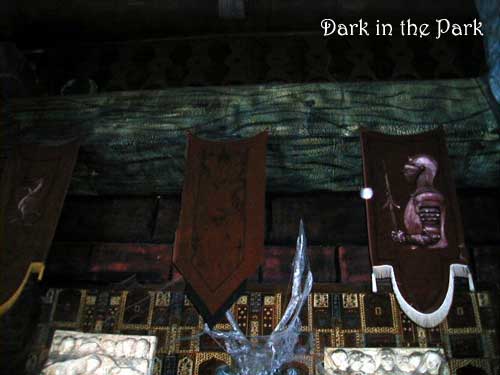 Looking up to the left of the fireplace in the Entrance Hall. Notice the rails to the balcony at the top of the picture. Although it was not part of the attraction, you could actually access this balcony from the second floor.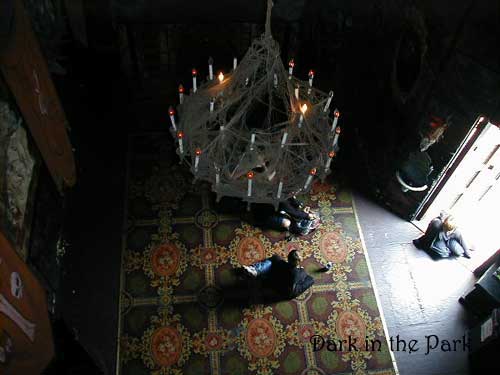 This picture was taken looking down from the balcony of the Entrance Hall. The main door to the castle is open and you can see some actors lying on the floor. Notice the old rug on the floor. This was an actual rug and not just paint made to look like a rug.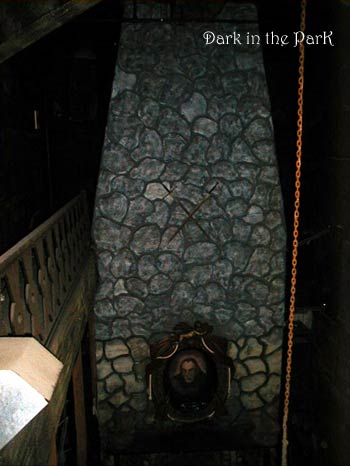 Here is picture of the fireplace from the balcony. You can see the Dracula painting on the stone of fireplace.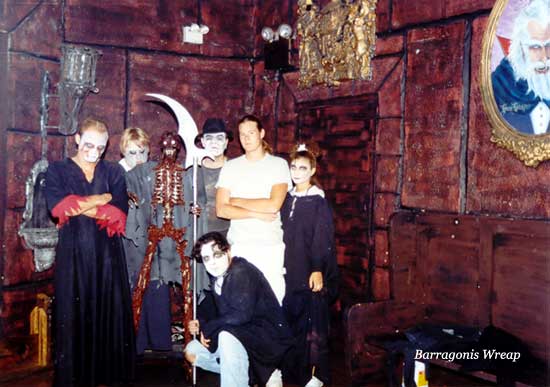 This 1993 picture of castle actors was sent to us by Barragonis Wreap. The actors are standing in the back corner of the Entrance Hall, opposite the fireplace. Notice the hidden door behind them. This door would allow actors to quickly access the maze and windy hallways. Also notice the crest above the door, identical to the crest above the drawbridge outside the castle.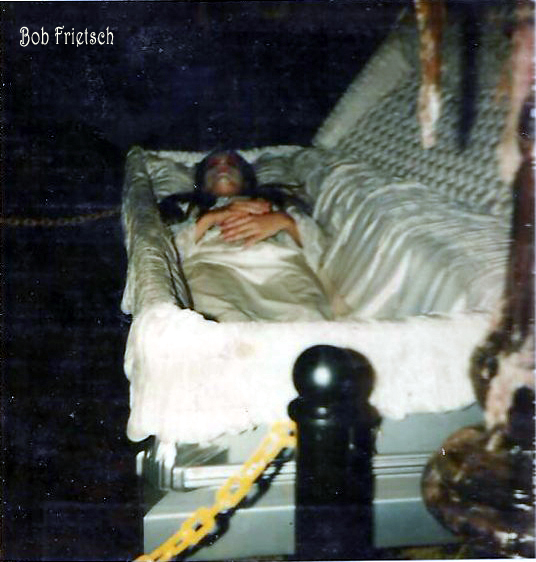 This picture from the Entrance Hall was sent to us by Tina Frietsch and was taken by her father Bob in 1977. In the early years, a coffin would be located along the back wall of the room and occasionally an actor would pop out of it as guests were exiting the hall.
HOME | HISTORY | PICTURES | ADVERTISING | FIRE
© 2003 Dark in the Park. This site was created by Bill and Seph Cherkasky.