Please email comments or suggestions to Webmaster.

PICTURES (CRUSH ROOM)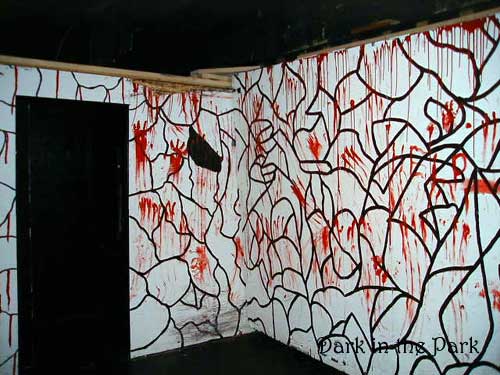 The Crush Room was the last room before exiting the castle. They would lock you in this room and use hydraulic jacks to close the walls in on you and the other patrons. Depending on how many people were in there with you, it could get very claustrophobic. Just as the walls got close to completely crushing you, the exit door would open and you would go down a staircase and back to the boardwalk.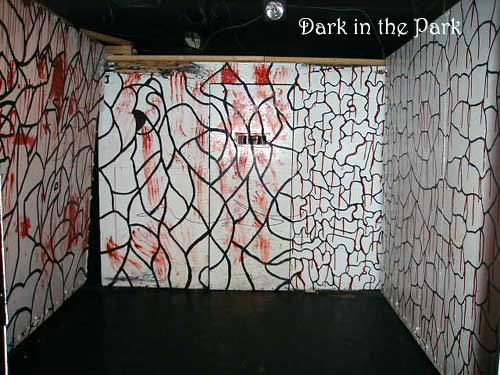 This picture of the Crush Room is looking toward the exit door. Notice the strobe light attached to the ceiling. This would be blinking as the walls were closing in on you.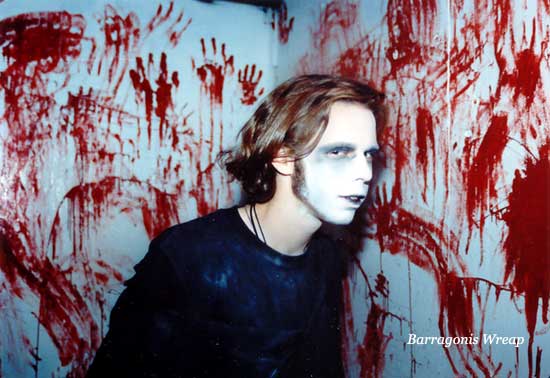 This older picture of the crush room was sent to us by Barragonis Wreap. It was taken before fake stone lines were painted on the walls.
HOME | HISTORY | PICTURES | ADVERTISING | FIRE
© 2003 Dark in the Park. This site was created by Bill and Seph Cherkasky.