Please email comments or suggestions to Webmaster.

PICTURES (THE BRIDGE)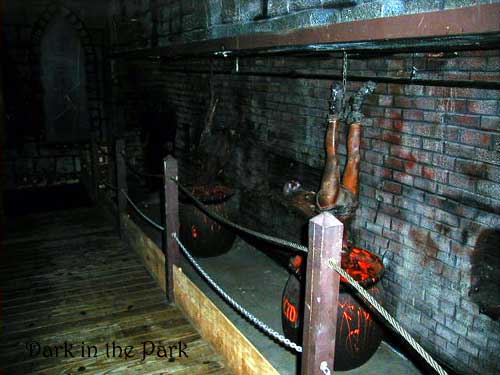 After exiting the lab, you would go across a wooden bridge with torture scenes to your right. At one time, the bridge use to be a rickety rope bridge like the bridge in the old pirate ship on Hunt's Pier. The rope bridge was removed in the late 80s because too many kids were jumping on it. If anyone has a picture of the old rope bridge, we would love to add it to the site.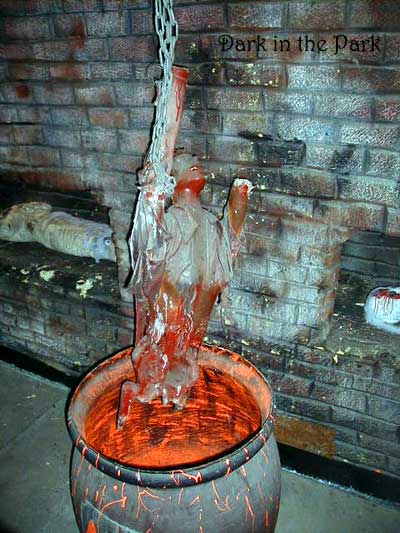 One of the morbid displays that could be seen as you crossed the bridge.
HOME | HISTORY | PICTURES | ADVERTISING | FIRE
© 2003 Dark in the Park. This site was created by Bill and Seph Cherkasky.