Please email comments or suggestions to Webmaster.

FIRE (AFTERMATH PICTURES)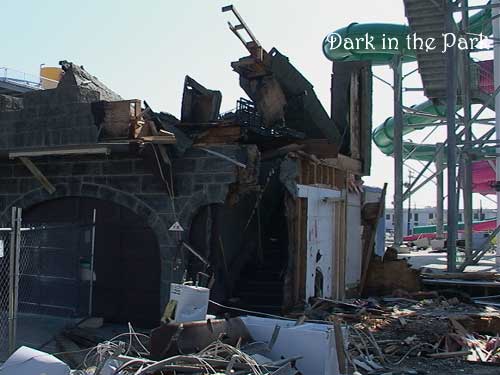 This is where you would exit the castle. Above the torn apart opening was the castle apartment which was used by Nickels family members. Demolition to the castle had already begun by the time this picture was taken.
HOME | HISTORY | PICTURES | ADVERTISING | FIRE
© 2003 Dark in the Park. This site was created by Bill and Seph Cherkasky.