Please email comments or suggestions to Webmaster.

FIRE (AFTERMATH PICTURES)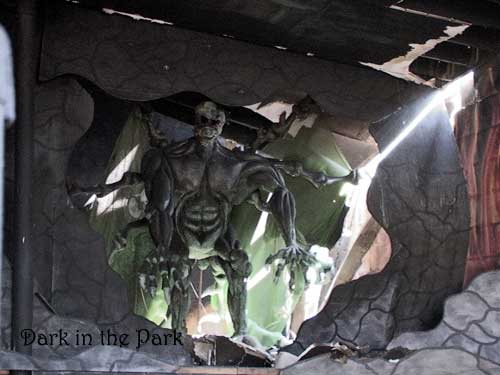 Most of Shamron, the Dungeon Boat Ride demon, survived the fire. His face and wings got burnt, but nothing that couldn't be repaired. Horror prop designer Eric Princz managed to salvage Shamron and he is in the process of restoring him.
HOME | HISTORY | PICTURES | ADVERTISING | FIRE
© 2003 Dark in the Park. This site was created by Bill and Seph Cherkasky.