Please email comments or suggestions to Webmaster.

FIRE (AFTERMATH PICTURES)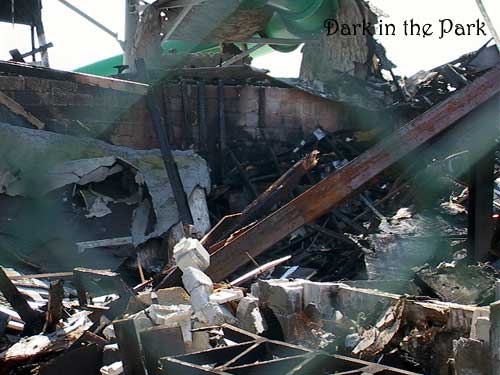 This rubble was once Castle Dracula. Within an hour of the start of the fire, everything collapsed to ground level and burned. Not much can be made out, except some of the stucco covered walls to the left.
HOME | HISTORY | PICTURES | ADVERTISING | FIRE
© 2003 Dark in the Park. This site was created by Bill and Seph Cherkasky.