Please email comments or suggestions to Webmaster.

FIRE (AFTERMATH PICTURES)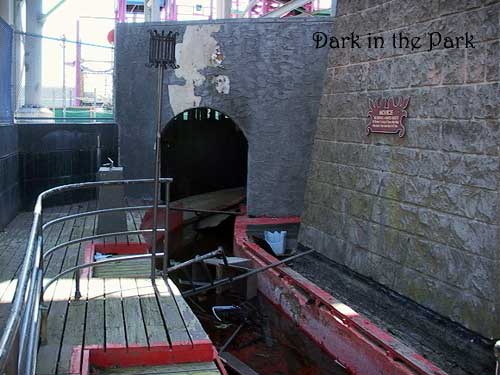 The entrance to the dungeon boat ride. Notice the faded red paint that once made the water look like blood. Also take note that the large skeleton head entrance was no longer in place at the time of the fire. It had to be demolished when the entrance was moved to make room for the water park.
HOME | HISTORY | PICTURES | ADVERTISING | FIRE
© 2003 Dark in the Park. This site was created by Bill and Seph Cherkasky.