Please email comments or suggestions to Webmaster.

FIRE (AFTERMATH PICTURES)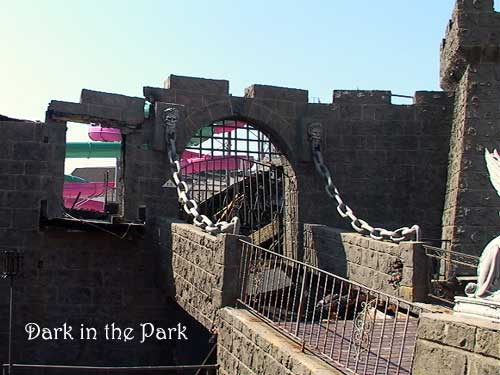 The drawbridge of the castle and, to its left, the opening where the mechanical Dracula once emerged. The mechanical Dracula did not survive the flames, but the lions holding up the chains did. We are not sure if anyone salvaged those lion heads and fake chains. The eyes of the lions actually lit up red at night. Notice the missing crest above the drawbridge entrance. The firefighters actually removed it during the fire and gave it to the George F. Boyer Historical Museum at 3907 Pacific Avenue in Wildwood. It is currently on display there.
HOME | HISTORY | PICTURES | ADVERTISING | FIRE
© 2003 Dark in the Park. This site was created by Bill and Seph Cherkasky.