Please email comments or suggestions to Webmaster.

FIRE (AFTERMATH PICTURES)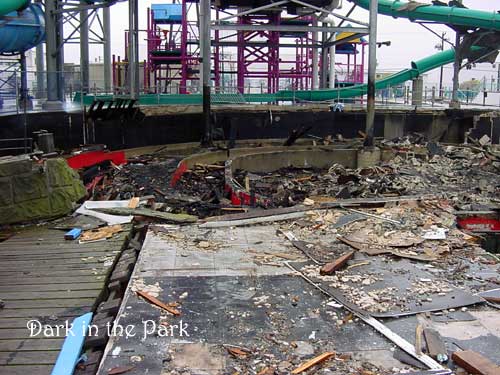 You can make out the cement track for the Dungeon Boat Ride. Most of the track survived the fire, but it had to be destroyed to clear out the rubble that was on top of it.
HOME | HISTORY | PICTURES | ADVERTISING | FIRE
© 2003 Dark in the Park. This site was created by Bill and Seph Cherkasky.