Please email comments or suggestions to Webmaster.

FIRE (AFTERMATH PICTURES)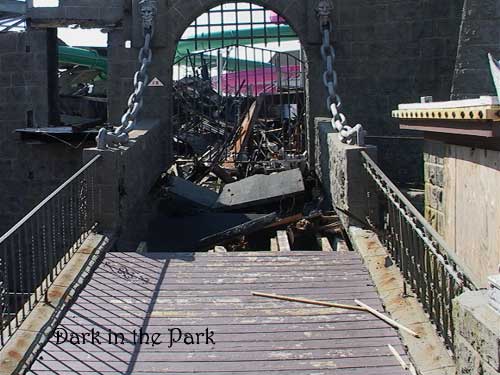 The drawbridge leading up to the destroyed castle. The iron gates would never be opened again.
HOME | HISTORY | PICTURES | ADVERTISING | FIRE
© 2003 Dark in the Park. This site was created by Bill and Seph Cherkasky.