Please email comments or suggestions to Webmaster.

PICTURES (MISCELLANEOUS)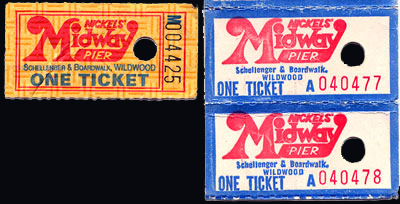 These are Midway Pier tickets from the early 90s, prior to the one-ticket system used in the late 90s and 00s. At one time, you would need 7 of these tickets to enter Castle Dracula or the Dungeon Boat Ride. The blue tickets to the right are older than the yellow tickets.
BACK TO MISCELLANEOUS PICTURES
HOME | HISTORY | PICTURES | ADVERTISING | FIRE
© 2003 Dark in the Park. This site was created by Bill and Seph Cherkasky.