Please email comments or suggestions to Webmaster.

PICTURES (DUNGEON BOAT RIDE)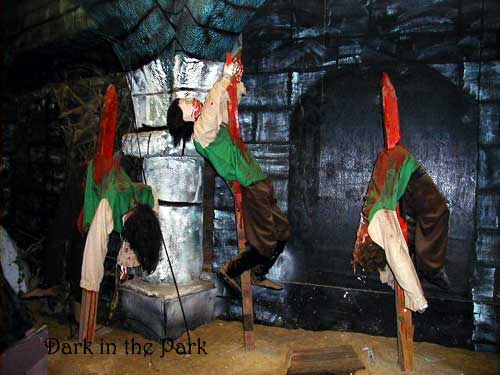 This is truly one of our favorite scenes in the Dungeon Boat Ride. We liked how the middle guy was trying to pull himself off that stake with no success.
BACK TO DUNGEON BOAT RIDE PICTURES
HOME | HISTORY | PICTURES | ADVERTISING | FIRE
© 2003 Dark in the Park. This site was created by Bill and Seph Cherkasky.