Please email comments or suggestions to Webmaster.

PICTURES (DUNGEON BOAT RIDE)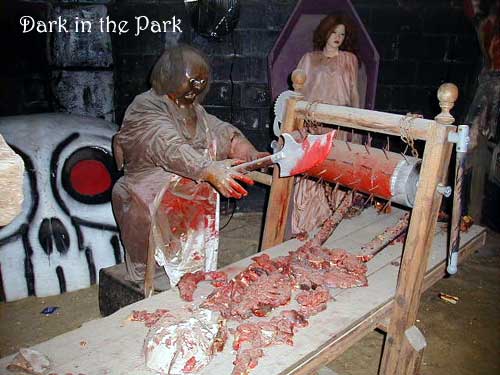 Another torture scene inside the boat ride. We're not sure why the fat guy is chopping up the skeleton...it already looks dead. Notice the poorly painted skeleton face behind the fat guy....we're not sure where that came from.
BACK TO DUNGEON BOAT RIDE PICTURES
HOME | HISTORY | PICTURES | ADVERTISING | FIRE
© 2003 Dark in the Park. This site was created by Bill and Seph Cherkasky.