Please email comments or suggestions to Webmaster.

PICTURES (DUNGEON BOAT RIDE)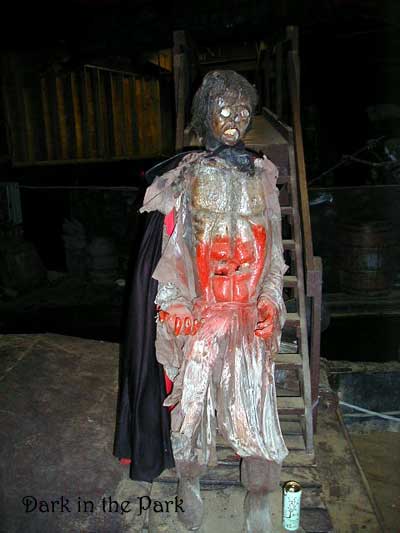 This bloody character looks like he was left over from Arabian Nights (the ride that the Dungeon Ride replaced). Notice the stairway behind the character. That is how the live actors got from one scene to another. Also notice the Iced Tea can on the ground. It appears that there were a lack of trash cans in the boat ride.
BACK TO DUNGEON BOAT RIDE PICTURES
HOME | HISTORY | PICTURES | ADVERTISING | FIRE
© 2003 Dark in the Park. This site was created by Bill and Seph Cherkasky.