Please email comments or suggestions to Webmaster.

PICTURES (DUNGEON BOAT RIDE)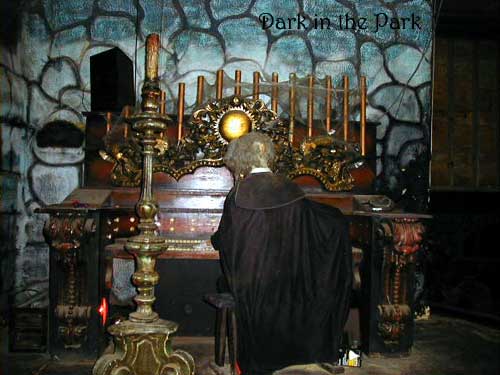 The Phantom playing the organ. Notice the "hidden" speaker on top of the organ which produced the organ sounds. For some reason, we always felt that this scene should have been located inside the castle and not the boat ride.
BACK TO DUNGEON BOAT RIDE PICTURES
HOME | HISTORY | PICTURES | ADVERTISING | FIRE
© 2003 Dark in the Park. This site was created by Bill and Seph Cherkasky.