Please email comments or suggestions to Webmaster.

PICTURES (DUNGEON BOAT RIDE)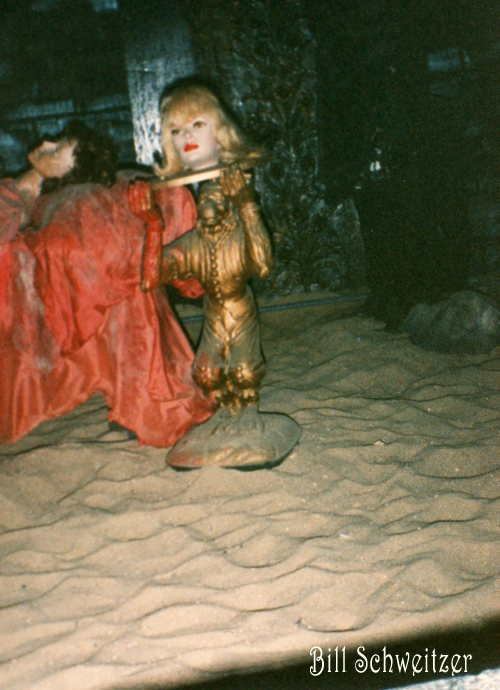 This 1987 picture from inside the dungeon boat ride was sent to us by Bill Schweitzer. This picture depicts a monkey statue holding a women's head...interesting. That statue was probably left over from when the ride was the Arabian Nights in the late 60s.
BACK TO DUNGEON BOAT RIDE PICTURES
HOME | HISTORY | PICTURES | ADVERTISING | FIRE
© 2003 Dark in the Park. This site was created by Bill and Seph Cherkasky.