Please email comments or suggestions to Webmaster.

PICTURES (DUNGEON BOAT RIDE)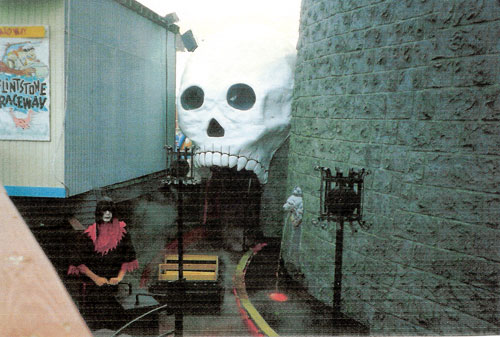 This picture of the Dungeon Boat Ride entrance was sent to us from Robert K. The building to the left of the skull was a water race game. This picture was probably taken in 1996.
BACK TO DUNGEON BOAT RIDE PICTURES
HOME | HISTORY | PICTURES | ADVERTISING | FIRE
© 2003 Dark in the Park. This site was created by Bill and Seph Cherkasky.