Please email comments or suggestions to Webmaster.

PICTURES (DUNGEON BOAT RIDE)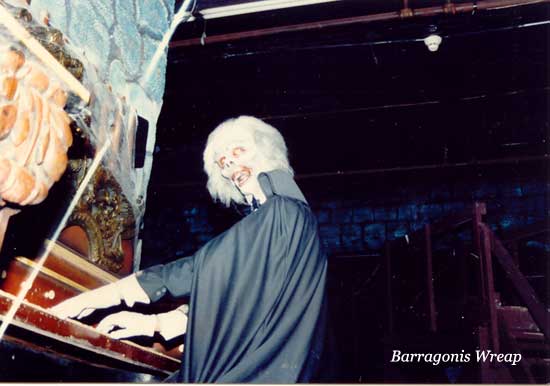 "...and they sit at the bar and put bread in my jar and say man what are you doing here..."
This picture was sent to us from Barragonis Wreap. A great face shot of the Phantom of the Dungeon Boat Ride. Notice the sprinklers and smoke detector toward the top of the photo...apparently the ride was up to code. Too bad all the props and scenery were highly flammable.
BACK TO DUNGEON BOAT RIDE PICTURES
HOME | HISTORY | PICTURES | ADVERTISING | FIRE
© 2003 Dark in the Park. This site was created by Bill and Seph Cherkasky.