Please email comments or suggestions to Webmaster.

PICTURES (DUNGEON BOAT RIDE)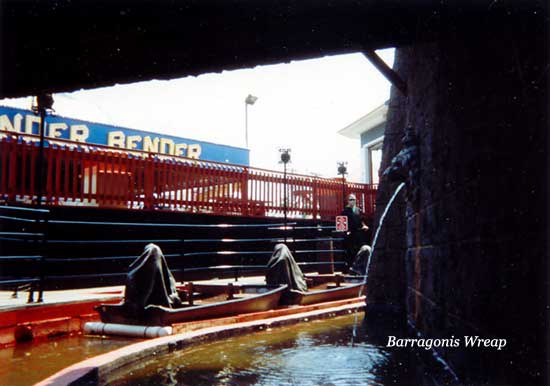 This 1991 picture was sent to us from Barragonis Wreap. It shows some of the old boats complete with grim reapers. Also notice the working lion head fountain...ahhh....the good old days.
BACK TO DUNGEON BOAT RIDE PICTURES
HOME | HISTORY | PICTURES | ADVERTISING | FIRE
© 2003 Dark in the Park. This site was created by Bill and Seph Cherkasky.