Please email comments or suggestions to Webmaster.

PICTURES (DUNGEON BOAT RIDE)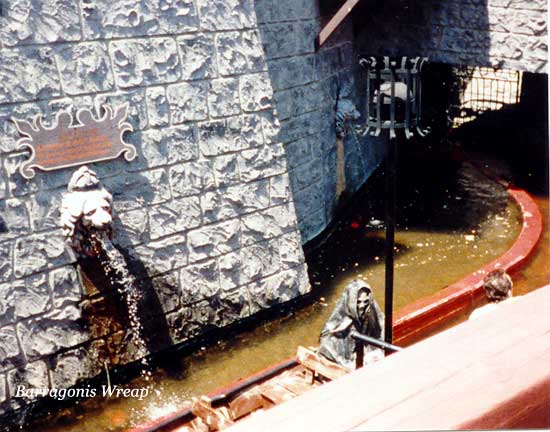 This 1990 picture was sent to us from Barragonis Wreap. It shows one of the old boats complete with a grim reaper. Also notice the lion head fountains actually working. In the late 90s, none of these fountains were working and a couple had fallen off the wall.
BACK TO DUNGEON BOAT RIDE PICTURES
HOME | HISTORY | PICTURES | ADVERTISING | FIRE
© 2003 Dark in the Park. This site was created by Bill and Seph Cherkasky.