Please email comments or suggestions to Webmaster.

PICTURES (DUNGEON BOAT RIDE)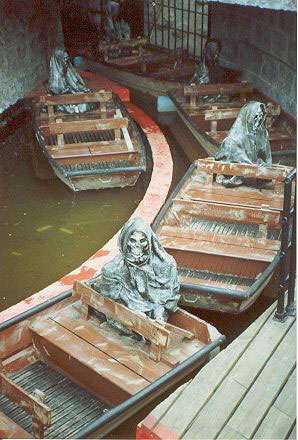 This picture was sent to us from Mike Vlkovic. These were the boats that you would ride in during the 80s. Eventually, the grim reapers on the back of the boats feel off from abuse and vandalism. Some of the grim reapers were placed inside the boat ride, and some were placed up in the turrets of the castle. These boats were completely replaced after they started taking on water in the 90s.
BACK TO DUNGEON BOAT RIDE PICTURES
HOME | HISTORY | PICTURES | ADVERTISING | FIRE
© 2003 Dark in the Park. This site was created by Bill and Seph Cherkasky.