Please email comments or suggestions to Webmaster.

PICTURES (DUNGEON BOAT RIDE)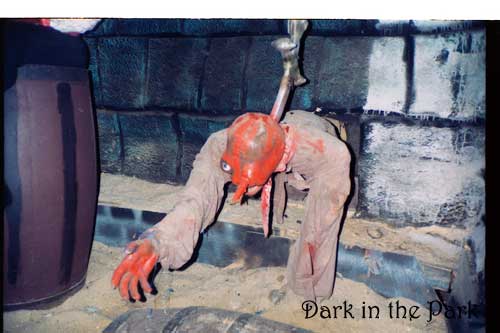 "Help me, please! I've got a sword through my eye."
Another one of our favorite scenes in the boat ride.
BACK TO DUNGEON BOAT RIDE PICTURES
HOME | HISTORY | PICTURES | ADVERTISING | FIRE
© 2003 Dark in the Park. This site was created by Bill and Seph Cherkasky.