Please email comments or suggestions to Webmaster.

PICTURES (DUNGEON BOAT RIDE)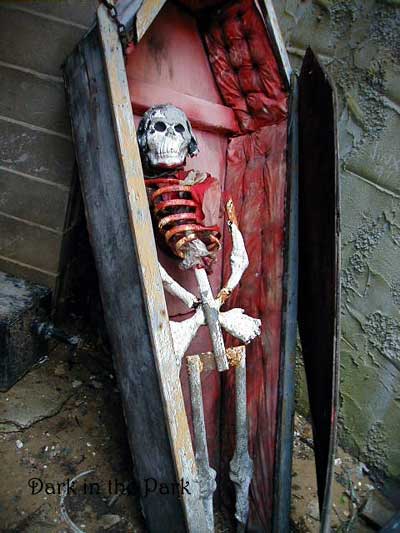 This skeleton was the original cast-iron skeleton that would hang from the corner turret of the castle. When it fell to the ground in the 90s, it was thrown in a casket in the courtyard of the castle. You could see this scene as your boat traveled through the courtyard.
BACK TO DUNGEON BOAT RIDE PICTURES
HOME | HISTORY | PICTURES | ADVERTISING | FIRE
© 2003 Dark in the Park. This site was created by Bill and Seph Cherkasky.